As a dealer with out of state buyers, the safe and hassle-free delivery of your customers purchase is critical to the sale. If the vehicle arrives in an unsatisfactory manner it could result in an unhappy customer, hurt your service index score and jeopardize your ratings
The founder of TOTALCAREtrans.com, Nate Allen spent ten years in the auto sales industry and has great respect for car dealers and understands the importance of quality auto transport for them and their customers. That knowledge has built our mission to provide the best service possible to our Dealer partners.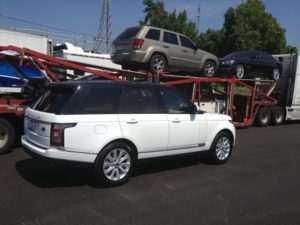 Our many dealer relationships are so smooth a simple and we're always available by email, phone or text with quick quote response, so you can close your deal knowing the dealer trade and customer delivery cost. You need to be available for your customers when they need you and we make ourselves available to you 24/7 for transport quotes or updates on shipping status.
Once your customer retains our services, we demonstrate professional and personal expertise for your client as an extension of your store's values. Always accessible for updates and fully responsible if a delay or damage occurs. Clear, concise and effective communication is our specialty. We act as your customer's advocate and a champion for your reputation. Your customer will understand that their car transport is our responsibility once driver loads and not a reflection of you. This frees you up to feel secure your customer is well taken care of and you can focus on your next customer and selling your next car.