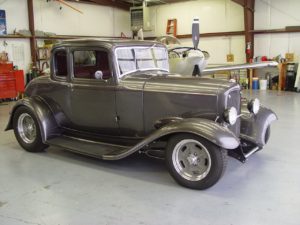 As a retail customer, you may have never shipped a car before. You might be shipping your college student's car, or relocating, transferring to a new armed services base or simply buying the car of your dreams. Our job is to make it easy, understandable and take away any uneasiness about someone taking advantage of you. We'll communicate with you and be your advocate throughout the process.
Often times we have a vehicle or multiple vehicles going the same route, so we can package your car with others and pass on the bulk pricing to you. We will also get priority placement, treatment, and customer service from the drivers due to our longtime professional business relationships and large volume. We treat our carriers very well and they pay it forward to you. Our team of independent operators who own their own trucks and trailers are conscientious and proud of their reputations. They take pride in maintaining their equipment which limits delays due to mechanical failures and insures on-time deliveries.
Rest assured that your cost quote has been researched and is the right amount to get your vehicle moved safely and as quickly as possible. Don't be fooled by large online telemarketing brokers with inexperienced salespeople. This environment breeds low-ball pricing and they may require a credit card deposit just to start. They most often can't find a carrier for that price and charge you more since you're locked in with a deposit. We quote fair prices that will be picked up by the next available carrier along your route. We only take a deposit after you know the true total cost of shipping and your carrier is booked. Our carriers receive a fair rate for their work and are in turn respectful and thankful for your business.
We'll work hard to earn your trust and you'll be happy you chose TOTALCAREtrans.com.